Have you ever really thought about all the steps that a customer goes through before making an online purchase? As part of my Digital Marketing Communications Management course I'm currently undertaking, it's something that I've started to really explore in depth.
There are many models of the consumer decision making process but I wondered what a model might look like for purely online purchases. The result is the traditional digital customer path shown below…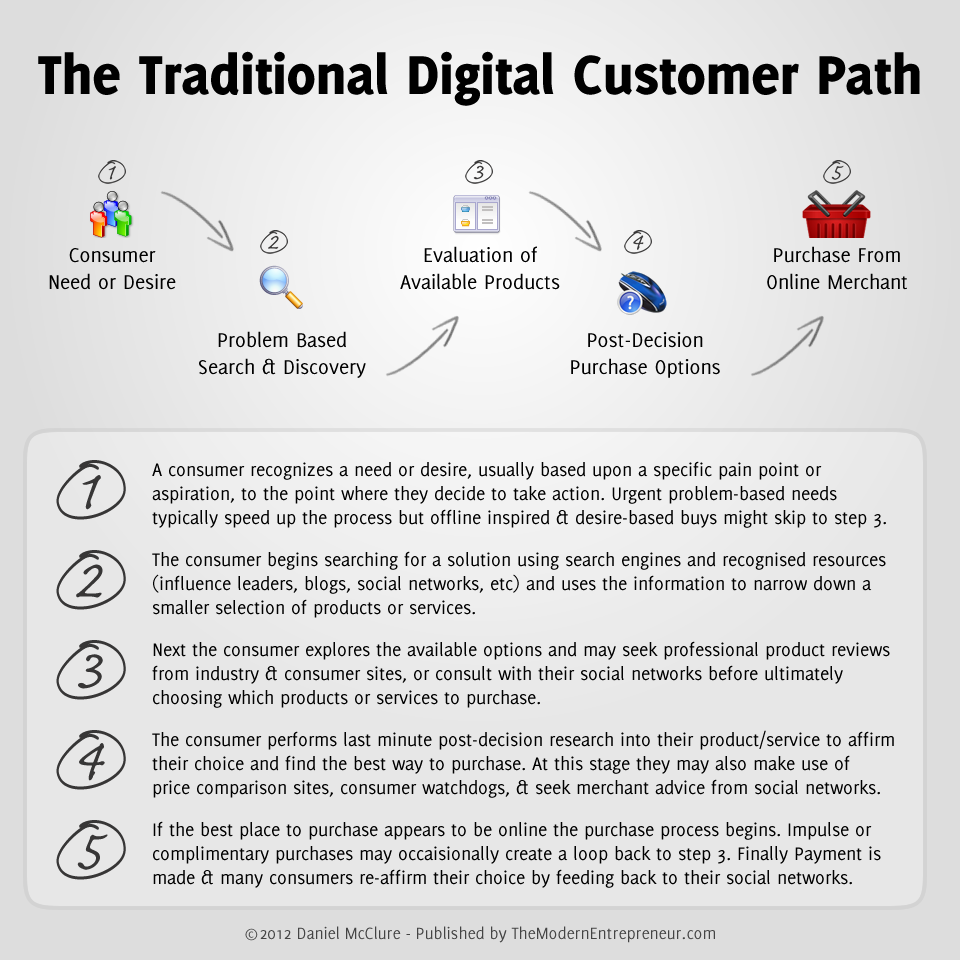 I say traditional as there are a lot of disruptive services online that completely change the psychology of a transaction. This model has been designed to represent the behaviours of traditional purchasing behaviour in a digital environmental and covers the core stages a consumer goes through before making a purchase.
This is by no means a definitive customer path but should provide a framework for further exploration as well as idea generation in how to target your customers at each stage of the journey.

The Traditional Digital Customer Path by Daniel McClure is licensed under a Creative Commons Attribution-ShareAlike 3.0 Unported License.